Restaurants & Bars
Be Live Collection Marien Hotel - All-inclusive Puerto Plata, Dominican Republic
The restaurants at the Be Live Collection Marien Hotel serve up a choice of exquisite flavours from the Brazilian, Mexican and Dominican cuisines, and more … Gastronomy from all over the world, without having to leave the hotel area.
Come and discover the culinary choice in our restaurants in Puerto Plata: a complete international buffet, 4 lively bars and 3 themed restaurants will provide you with delight for your taste buds every day, with spectacular dishes and delicious gourmet offers.
All the restaurants at the Be Live Collection Marien Hotel are open from 6.30 pm to 10 pm, apart from the buffet, which you can enjoy all day long from 6 am. Reservation is needed in the thematic restaurants.
The hotel restaurants can cater for special dietary requirements and also offer live cooking shows, vegetarian alternatives, whole-grain products and themed buffets.
The restaurants and bars will be the essential accompaniment to your holiday in Puerto Plata and constitute one of the many varied and lively attractions at our Be Live Collection Marien Hotel.
Buffet
The buffet in the Be Live Collection Marien presents a huge variety of foods for breakfast, lunch and dinner. The themed decor and the show coooking are just two of the many valuable assets of this establishment.
Breakfast (6:00-10:30), lunch (12:30-15:00) and dinner (18:30-22:00) Informal
Gourmet
Snack Bar
Dance Bar
Mexican
Pool Bar
Rodizio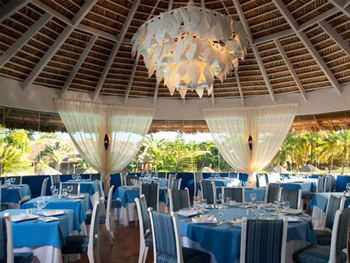 Gourmet
Lovers of fine cuisine can choose from the most select dishes on the menu of our hotel's gourmet restaurant, open from 18.00 to 22.00 hours. Reservation required.
A la carte.
Air conditioning
Children age limit: Minimum 7 years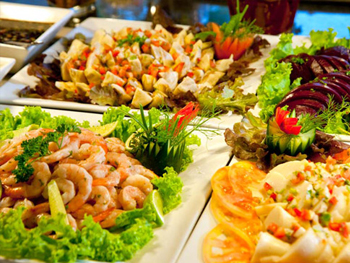 Snack Bar
Next to the beach and the resort's swimming pool, the Snack Bar offers customers specialty snacks to eat between meals. Open 10:00 am - 2:00 am.
Casual
Drinks service until 02:00 hrs
Serving snacks during the day-time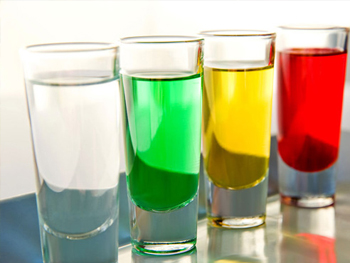 Dance Bar
Dance Bar is a bar featuring a big screen showing live sports. Dance Bar has a night club area for all the hotel guests.
Air conditioning
Drinks service 24 hrs.
Night club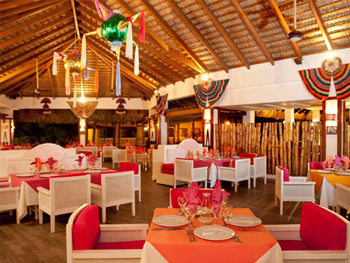 Mexican
The restaurant Mexican serves all the traditional dishes from Mexico for dinner. Reservation required.
A la carte.
Casual
Open from 18:30 to 22:00 hrs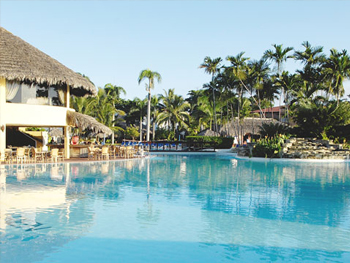 Pool Bar
The pool bar in the hotel offers refreshing drinks and live shows. Guests will have lots of fun singing karaoke songs in the pool bar. Open from 10:00 hrs to 00: 00 hrs.
By the swimming pool
Casual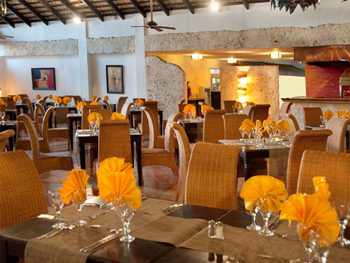 Rodizio
The Rodizio restaurant offers the best selection of products to enjoy Brazilian cuisine. Open for dinner. Reservation required.
Open from 18:30 to 22:00 hrs
Mojito Lounge
Take your pick from 31 specialty Mojitos in this fashionable lounge. There is live music a DJ playing every night from 11:00 PM to 1:00AM
Roof Garden Lounge
Marvel at the sweeping ocean views from this one-of-a kind rooftop lounge with cocktail service. You'll enjoy the live entertainment show every night from 9:00PM to 10:00 PM with casual seating under the starlit Mexican sky.
Zavaz Lounge & Swim-Up Bar
ZAVAZ LOUNGE
International bar with tropical cocktails.
ZAVAZ SWIM-UP BAR
Serving mouthwatering coladas and international and domestic premium brands, this bar has spectacular views of the Caribbean Sea.
Wave Bar & Swim Up
Swim Up Open: 10:00 AM - 6:00 PM
Bar Open 10:00 AM - 11:00 PM
Shisha Bar: 6:00 PM - 10:00 PM
EC Ocean View Suite
With Ocean views andexterioir Jacuzzi
EQUIPMENT Furnished with novel and luxurious materials - living room with sofa separated by sliding door - European marble - king size four posted bed - complete bathroom - Jacuzzi - independent walk in shower with three functions (rain, massage and soft) - independent room service door - modern plasma TV - radio / alarm clock - independent air conditioning control - ceiling fan - satellite TV - DVD - telephone - hi-speed internet connection ($) - mini bar - safe deposit box - coffee machine - working desk - iron and ironing board - bath ropes and slippers - terrace - outdoor jacuzzi - ocean views - Majestic Supreme Service Amenities:
Pool areas with "Bali style" beds
Private and personalized check in
Complementary late check out (based on availability)
Two private ocean front roof top bars with hors d oeuvres and drinks
VIP lounge at the lobby with library, table games and free internet connection
Exclusive access to "Il Botaccio" Restaurant for breakfast and lunch a la carte
Room service included 24 hours
In room bar selection with up to 4 bottles of liqueur per stay (ej. Vodka, Whisky, Rum, Baileys)
Bottle of champagne in room upon arrival
Access to 13 bars throughout the property (4 bars exclusive for adults)
Butler service during your stay
Express bell boy service
Surprise gift in room
In room beach towels
Pillow menu
Aromatherapy for pillows
Robes and sleepers in room
Bath Kit
DVD's selection
In room newspaper
Majestic Touch during the stay
Espresso machine in room (suites only)
MEASUREMENT: 1064 sq.ft. / 100 m2
MAXIMUM OCCUPANCY: 4 pax (4 adults 18+; 3 adults; 4 adults)